Zoe:Oh,hi Tangier.
Russell : C'mon,Zoe,you can forgive him,anyway,this is Penny.....
Penny:Hiya
Russell:Sunil......
Sunil:Hello
(And after a boring name intro,Blythe comes in with Jasper and Sue)
Blythe:Guys,I'd like you to welcome Jasper's pet.
Jasper:Anyway,gotta take Tom and Fred to the vet,bye Blythe,c'mon Sue.
Blythe:See ya(opens the carrier)
Tori:(jumps out)Hi,name's Victoria,but my friends call me Tori
Vinnie:I'm Vinnie,the best dancer in the petshop(Falls on face while dancing)
Tori:And i'm the queen of England(sarcastically,helps Vinnie up)
(later,Russel is solving a math,Sunil is showing Vinnie and Tori a trick)
Russel:UHHHH,I GIVE UP THIS DUMB PROBLEM.
Tori:( looks at the problem)its twelve
Russel:Wait.....................It is....................your smarter than me?...........................NOOOOOOOOOOOOOOOOOOOOOOOOOOOOOOOOOOOOOOOOOOOOOOOOOOOOO
Tori: is he okay?
Sunil:He's fine
(Meanwhile)
Zoe:What do you want,Tangier?(coldly)
Tangier:(shyly gives her a collar)I wanted to say.....I'm sorry
Zoe:(looks at the collar,looks at Tangier,smiles)I forgive you
Penny:guys,come quick,Russell and Tori are having a contest
(the pets watch)
Sunil:Whats the......
Tori:Nefertiti
Sunil:Correct,now Rusty......
Russell:1947
Sunil:Correct,and Tori........wait why are the rest of the pages covered with paint?
(everyone looks at Minka)
Pepper:Soooooooooo,who's smarter?
Russell:I guess it's a tie.
Tori:I'm glad it is
(Blythe comes in)
Blythe:Guess what guys,Tori and her brothers are going to come daily
Pets:YAAAAAAAAYYYYYY
Blythe's clothes
Edit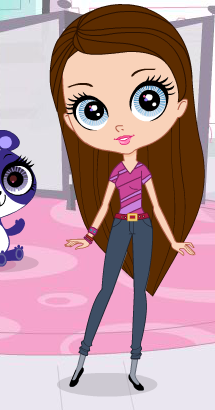 The pic tells it all.
References:
Edit
http://littlest-pet-shop-fanon.wikia.com/wiki/Victoria%22Tori%22Jones
Writer:☀http://littlest-pet-shop-my-fanon.wikia.com/wiki/User:Saafm1234